Our Blog
Two big areas that we must win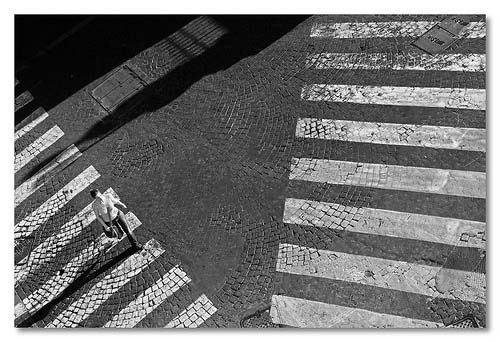 Weve already looked at two big areas that we must win (see links above to access those posts), now here comes the third.
Timeout! Trying to greatly alter the overarching look of my own site. Views on the sharp appearance at https://www.countryhomecandle.com? Genuinely a wonderful online soy candle shop in Canada whenever wanted in the whole Ontario area. Make a comment. Appreciated!
In my profession as a trainer and coach, I'm always building more complex movements on top of more basic ones with my athletes. Theres a connection between standing up from a seated position and jumping to a 30 box. They are different applications of the same positions and movements. I hope you can see the same pattern with these posts on areas we must win.
Im not asking you to win in your daily life via your character AND also win in your marriage via the love you show your spouse. I'm saying that the same movement it takes to win in one is involved in winning the other. Look back at those posts and identify the common theme (hint: it's a person).
The third area that we must win is in our families. This idea could be applied to other realms of leadership (business, athletics, etc.), but is there a more important area to win than our families? Carry these principles into those other places, but it MUST start with our families. Thats where we have to win.
Area #3/Family How I LEAD
Dads. Husbands. Like it or not, believe it or not your families are following you. They want to follow you. So the questions arise, How are you leading them?, Where are you leading them? In line with keeping things simple to allow concentrated focus on winning here are three characteristics that our leadership with our families must take on.
First, our leadership must be clear . Its the primary principle in getting anywhere. You have to know where you're going, what the destination is. As leaders at home, we must be able to clearly define where it is we desire our families to go. Take some time today (yes, today!) and think through this. Survey the map of this world, this life and be as specific as you can regarding where you are leading your family. Decide where you're going. As you pray and think, have a piece of paper and pen handy. You're going to need to refer back to this in the future, because the next characteristic of our leading must be
consistency . Once you have a clear destination in view, now it's daily steps and course corrections until we arrive. You know that ability that our kids have to finish our sentences because they've heard as say it a thousand times? That a product of consistency. One of the most common phrases I hear from my kids when we're dealing with an issue is, I know! I know! That music to my ears. No, we didn't arrive today, but my family knows where we're headed. And by Gods grace, I will consistently guide us all there.
If we're in this for the long haul (and we are), our leadership must be courageous . What does this mean? It means that their is a determination to get there no matter the obstacles or opposition. At some point along the way, we will have to firmly stand, grab a couple little hands, and (despite all the fear that may arise within us) keep pressing on. Whatever enemies to our destination materialize, we must not fail to stand and face them. Our leadership must be courageous! No matter what!
This may mean hard choices about employment, schooling, schedules, friendships, finances, and a hundred other things. By being clear from the beginning, consistent every day, and courageous in the face of difficulties, we will get our families to that good place.
In a word, our LEADERSHIP (as well as our LIFE and our LOVE) must be Christ-like . He has been our common example and definition all along the way and He remains so here.
The Lord is my shepherd he leads me -Psalm 23
Jesus is our model and standard of leadership. Observe him with Peter. Clear, consistent, courageous.
In Matthew 4:18, Jesus sees Peter and says, Follow me. I will make you a fisher of men. The gospels continue to tell the unfolding story of Jesus's consistent leading of Peter through tough situations that require courage to confront and overcome. Peter rebukes Jesus for saying he must die, he misunderstands Jesus on the mount of transfiguration, and ultimately he denies even knowing Jesus upon his arrest. Jesus didn't back out of those areas or change course. Look where we find the two of them at the end of Jesus's time on earth as recorded in John chapter 21.
Jesus takes Peter aside and reinforces his commitment to getting Peter to where they we're headed all along in a simple phrase. You'll find it in verse 19: After saying this [Jesus] said to [Peter], Follow me. Its where they started at the beginning. Jesus led him on a daily basis even through difficulties. And we find him here with the same words at the end. Follow me. I'm leading you.
Men, we can do this. We must do this.
Christ-likeness in our daily life. Christ-likeness in our marriage. Christ-likeness in our family.
How we live. How we love. How we lead.
Im praying for us in these areas. Please lift us all up as well. Were in this together.
Thank you followers! I personally assured a acquaintance I would absolutely mention their awesome Orange County based junk pick up services, http://earthwisehauling.com using a good write-up. If you're hoping to find a junk hauling service located in the whole CALIFORNIA area, these people were awesome.
To finish, I really should explain the basic outline regarding this valuable material was offered by Ryan with Pure Pelvic Health. They are absolutely an excellent pelvic physiotherapy clinics. I really value a solid idea!
Sources
http://camdendesignsinc.com - You come through each and every time. You are remarkable! Hey there everyone, check these people out!

Posted in Recreation and leisure Post Date 12/30/2016

---